North Carolina GlaxoSmithKline Foundation Research and Scholarship Opportunity
About
The North Carolina GlaxoSmithKline Foundation is an independent self-funding 501(c)3 nonprofit organization supporting activities that help meet the educational and health needs of today's society and future generations.
The Foundation's primary focus is to provide seed funds for new and worthwhile educational programs.
Learn more about the North Carolina GlaxoSmithKline Foundation
---
Growing a Diverse Public Health Workforce for Rural North Carolina through Graduate School Pathways
The GSK-funded graduate pathways program aims to grow a diverse public health workforce for rural North Carolina through graduate school pathways. This project will create 1) a summer research immersion pathway program at ECU for undergraduates from minority-serving institutions, 2) provide graduate student scholarship support, and 3) match graduate students with community- and field-based engaged learning opportunities in underserved communities.
---
Leadership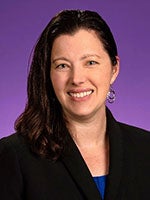 Stephanie Richards, MSEH, PhD
Professor and MSEH Director
Department of Health Education and Promotion
East Carolina University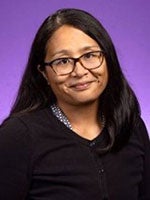 Ariane Peralta, PhD
Associate Professor and Director, Interdisciplinary Doctoral Program in Biology, Biomedicine, Chemistry
Department of Biology
East Carolina University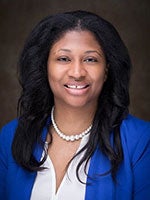 Danielle E. Graham
Interim Chair and Associate Professor
Department of Biological and Forensic Sciences
Fayetteville State University

Graduate Scholarship Program:
Scholarship funds (for up to 2 years) will defray costs (tuition, fees, and expenses during internships/practicums) associated with pursuing masters degrees in Public Health, Health Education, Environmental Health, Biology, and Biotechnology at ECU. [Master of Science in Environmental Health (MSEH), Master of Public Health (MPH), Master of Arts in Health Education (MAHE), MS Biology (MSB), or MS Molecular Biology and Biotechnology (MBBT)] Scholarship awards will be $5,000 per academic semester.
Students will be eligible to receive scholarship funds if they have:

Been admitted into an ECU graduate program;
Maintain a minimum overall and prerequisite GPA of 3.0 at home institution;
Preference will be given to in-state students who have participated in research activities through the NC GlaxoSmithKline Foundation Summer Immersion Program;
Expressed a commitment to public health careers;
Completed application materials, including a personal statement and need for financial assistance.
Application available from February 1 to April 30, 2024 for consideration for Fall 2024 awards.
Summer Immersion Program:
A 9-week research program running from May 30 to July 31, 2024 will enable undergraduate student participation in high-impact activities, match students with potential future graduate school mentors, build a peer-to-peer community of early career scholars, and foster social and professional networks – ultimately identifying a diverse and high-quality student population for recruitment into graduate programs at ECU.
Students will be recruited from minority serving institutions across the state, including Fayetteville State University, the University of North Carolina at Pembroke, Elizabeth City State University, North Carolina Central University, and North Carolina Agricultural & Technical State University, among others.
Summer immersion internships include $1500 in research supplies, $6500 stipend, $2000 room+board
Summer immersion internships will be awarded on a competitive basis to students who meet the following requirements:

Enrolled full-time at an historically black college/institution or minority serving institution
Rising sophomore, junior, senior, or recent graduate (graduated within last 2 years)
Be in good standing at their university (GPA 3.0 or higher)
Historically marginalized and first-generation students are encouraged to apply.
Previous research experience is not required. Preference will be given to students who have identified a research mentor at ECU, have a research interest, and desire to obtain a graduate degree. Students must be able to participate in the entire summer program.

Recording of virtual information session from Friday, January 27th at 12PM found HERE
Application details coming soon.
Questions? Please email Dr. Stephanie Richards.
2023 Summer Research Project Highlights
ECU News – Building Research Connections
2023 Poster Session Instagram Reel
Check out research highlights for 2023 summer research scholars:

Degree Programs, Directors, and Coordinators
Michele Wallen, PhD, MPH, Chair, ECU Department of Health Education and Promotion
Suzanne Lazorick, MPH, MD, Chair, ECU Department of Public Health
Michael Brewer, PhD (Director, MSB/MSBBT), ECU Department of Biology
Ariane Peralta, PhD, (Director, Interdisciplinary Doctoral Program in Biology, Biomedicine, Chemistry), ECU Department of Biology
Marla Hall, PhD, MCHES (MPH Director), ECU Department of Public Health
Ruth Little, EdD, MPH (MPH Internship Coordinator), ECU Department of Public Health
Ryan Martin, PhD (MAHE Director), ECU Department of Health Education and Promotion
Kelli Russell, MPH (BSPH Director), ECU Department of Health Education and Promotion
Stephanie Richards, MSEH, PhD (MSEH Director), ECU Department of Health Education and Promotion
Advisory and Oversight Committee:
Jason Higginson, MD (Executive Dean, Brody School of Medicine)
Allison Danell, PhD (Dean, Thomas Harriot College of Arts & Sciences)
Michelle Brooks,  (Vice Dean, Brody School of Medicine)
Kathryn Verbanac, PhD (Professor, Brody School of Medicine)
LaKesha Forbes (Associate Provost, Office for Equity and Diversity)
Sharon Hamilton (Senior Director, Corporate and Foundation Relations)
Sharon Paynter, PhD (Acting Chief Research and Engagement Officer, REDE)